Where In The World
Was just wondering this morning what ever happened to Manuel Noriega, the CIA asset, dictator, stooge who was the target of a 24,000 troop US invasion of Panama back in GW Daddy's Days.
As you may recall, Manny was given a show trial and dumped in prison for the foreseeable future.
Oddly, it appears that
although Noriega completed his original prison sentence in September 2007, he still isn't a free man...
Noriega was convicted in 1992. After the trial, he was declared a POW by Judge William Hoeveler, which set the stage for the current legal morass.

Noriega was scheduled to be released about 16 months ago. He has been in prison for just over 19 years.

At the end of all legal proceedings, the courts will make a recommendation to the U.S. secretary of state, who can accept or reject the court's ruling.

The case will probably eventually go to the U.S. Supreme Court and the incoming Obama administration, specifically his secretary of state, will ultimately decide whether to follow the final court ruling.

So, ultimately, the decision could be Hillary Clinton's.
Either way, he isn't likely to be free any time soon. Both France and Panama want him for money laundering and murder, respectfully.
Quite a life, that Manuel Noriega. Survived prison, prostate cancer and a stroke. And
Dick Cheney
remains a free man.
*****
Sax
Just because, a shout out to
Adolf Sax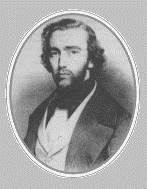 Adolphe Sax is born in Belgium, at Dinant, in the street where, since 1896, has his name. he has live in the small house, destroyed in 1914, which now there is an big commercial center. In the front of this , there is an inscription cut out of stone :" Here born Adolphe Sax. 1814-1894".
He was the son of Charles-Joseph Sax (born in 1791 et dead in 1865) and of Marie-Joseph Masson (born in 17 ? ? and dead in 1861). Adolphe was the olddest child on eleven children, six boys and five girls. Only 3 out of sisters and brothers will survive. The others were all dead between 18 and 25.


The conditions of the construction of the first saxophone are not known, Adolf just used a conic copper tube and a mouthpiece with a wood reed .
THe first saxophone was born. It was a C bass saxophone the 20th Mars 1846 and Adolf Sax was just 20.
*****
Lastly, another SNOW fall last night lends this photo from out my flat window pre and post dawn...